Nantucket Island is just about 14 miles by 3-1/2 miles, and there are miles of bike paths to nearly every area.  This means that riding a bicycle one of the best ways to get around our island—far better than a car. You can rent bikes on Nantucket by the hour from Sandy Pedals, or by the day, the weekend, or the week, or longer from the other island bicycle rental shops.  Helmet and bike locks are supplied with each rental (definitely use both), and you can even bring your own bicycle over on the ferry for a small fee. 
In addition to the physical advantages of riding a bike and the benefits to our environment, there are many reasons to bike Nantucket.  When you ride your bike to one of our pristine beaches, you won't have to worry about the limited parking for cars. With summer traffic, biking around the island is often faster than driving.  The island's bike paths have scenic views, where you can stop to rest a bit and enjoy the natural beauty of Nantucket.  With the bike audio tours you can download from MoreNantucket.com, you'll know just what it is you are riding past.
If you are riding your bike, but want to visit a part of our island that is a little farther than you are accustomed to riding, you can take the NRTA WAVE Shuttle for part of the way–all the WAVE Shuttle buses have bicycle racks so you can one way and ride the shuttle back. There are bike racks to park and lock your bike at all shuttle stops, at many spots around town, and at all the town beaches.
On this page you will find all the details you need to enjoy Biking on Nantucket Island!
Biking Safely on Nantucket
Girls who were present from Girl Scout Troop 66120:
Carley Ray
Madison Tormay
Aliza Mansfield
Sara Dussault
Kaelee Hilbert-Hunt
Katie Klatt
Elissa Holdgate
Shelbi Harimon
Ashley Klatt
Sophia Yelverton
Marin Mooney
Hildee Medeiros
Emery Bouchard
Lil WullschlegerTroop Leaders:
Crystal Ray
Andrea Mansfield
Lynn MedeirosSpecial Thanks to:
Sergeant Kevin Marshall
Jason Bridges
Bonnie Syliva
Darlene Hull
Joe Conway from Nantucket Bike Shops
Chris Wendzicki, Jr., Mark Pommett and Lisa Frey from Nantucket Community Television
Bike Safety is taken very seriously here on Nantucket. You should always wear a helmet whenever you are biking, especially children. The most important thing to do before riding your bike is to make sure your helmet is fitted properly, as well as worn the correct way.
If you are driving downtown, drive on the street. It is forbidden for bikers to ride on the sidewalk.
Always follow traffic flow! Do not ride on the wrong side.
When you are on a bike path, ride slowly. Most of Nantucket's paths are multi-use paths and are shared by riders and pedestrians alike.
If you are biking at night, remember to have a light on at the front and bike reflectors on the rear.
It is obligatory for any person 12 years or younger to use a helmet while riding a bike. Nonetheless, everybody should wear a helmet!
Stay alert! Do not use headphones.
Always stop at the Stop signs.
For more information on Biking on Nantucket Regulations, click HERE.
Tips for Biking Nantucket
Bring water to drink and stay hydrated.
Wear a bike helmet.
Stop at all crosswalks.
Bring a bag: you might want to shop!
Do not ride your bike on the sidewalks.
Don't ride the wrong way on Nantucket's many one-way streets.
Account for time, don't miss your ferry!
Be sure to lock your bike!
Ride single file on the bike paths.
Stop at all the bike path stop signs.
Wear sunscreen.
Slow down: you're on vacation!
AND HAVE FUN!
Nantucket is a BYO(W)B (Bring Your Own Water Bottle) Kind of Island!
On June 1, 2020, the ban on single-use plastics including single-use bottled water became effective on Nantucket. Bottled water are no longer sold in sizes smaller than one liter (34 ounces) in island groceries, delis, and cafes. Nantucket is implementing these pro-active measures to support your use of your own water bottle around town, on the bike paths and at the beaches:
Nantucket's tap water is safe and reliable and tastes great! Wannacomet Water Company produces an annual water quality report to document the cleanliness and safety of Nantucket's public water supply.
These are the the locations for water bottle refilling stations in the downtown area
Water refills are also available at Dionis and Surfside Beaches, and along the island's bike paths.
Things to Know a Biking Blog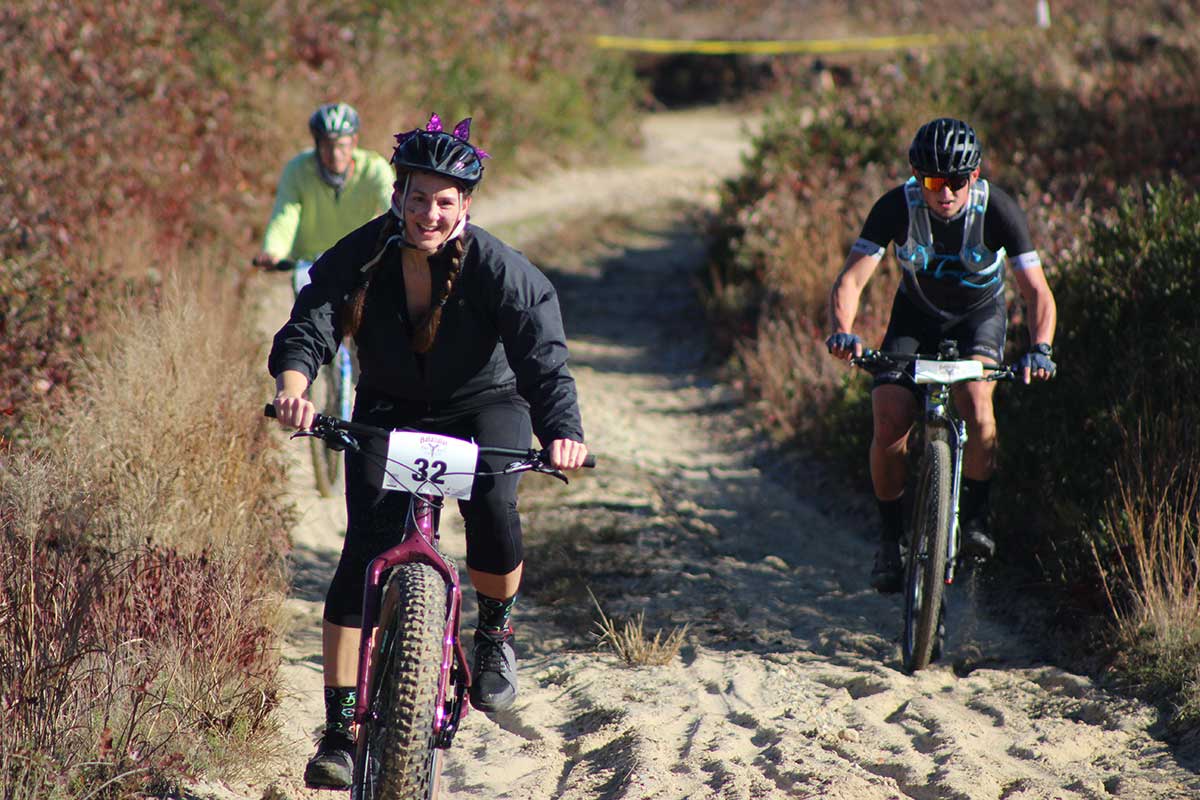 More 60 racers joined Neil Foley and the Nantucket Conservation Foundation on October 30, 2022, for the NCF's inaugural Batacular Bike Race.  This off-road race had
Read More »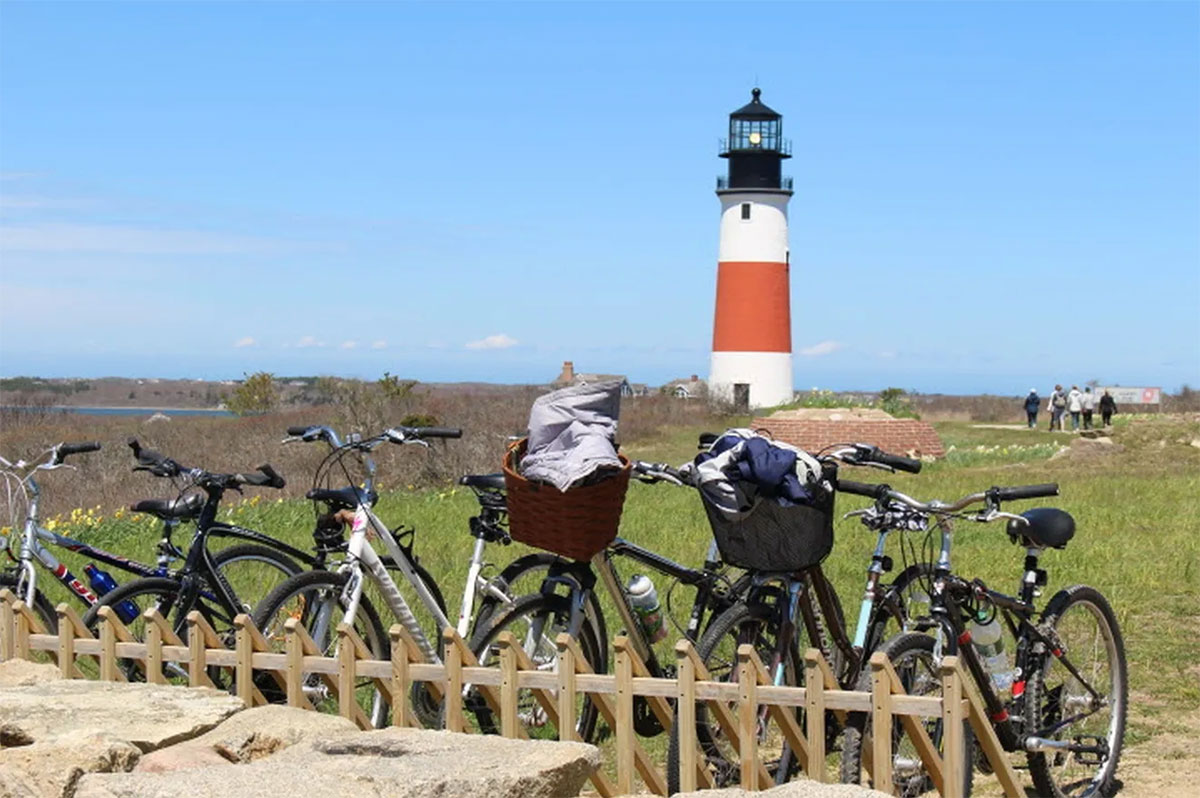 There is natural beauty all around on Nantucket, and with miles of bike paths crossing our small island, riding a bicycle is one of the
Read More »